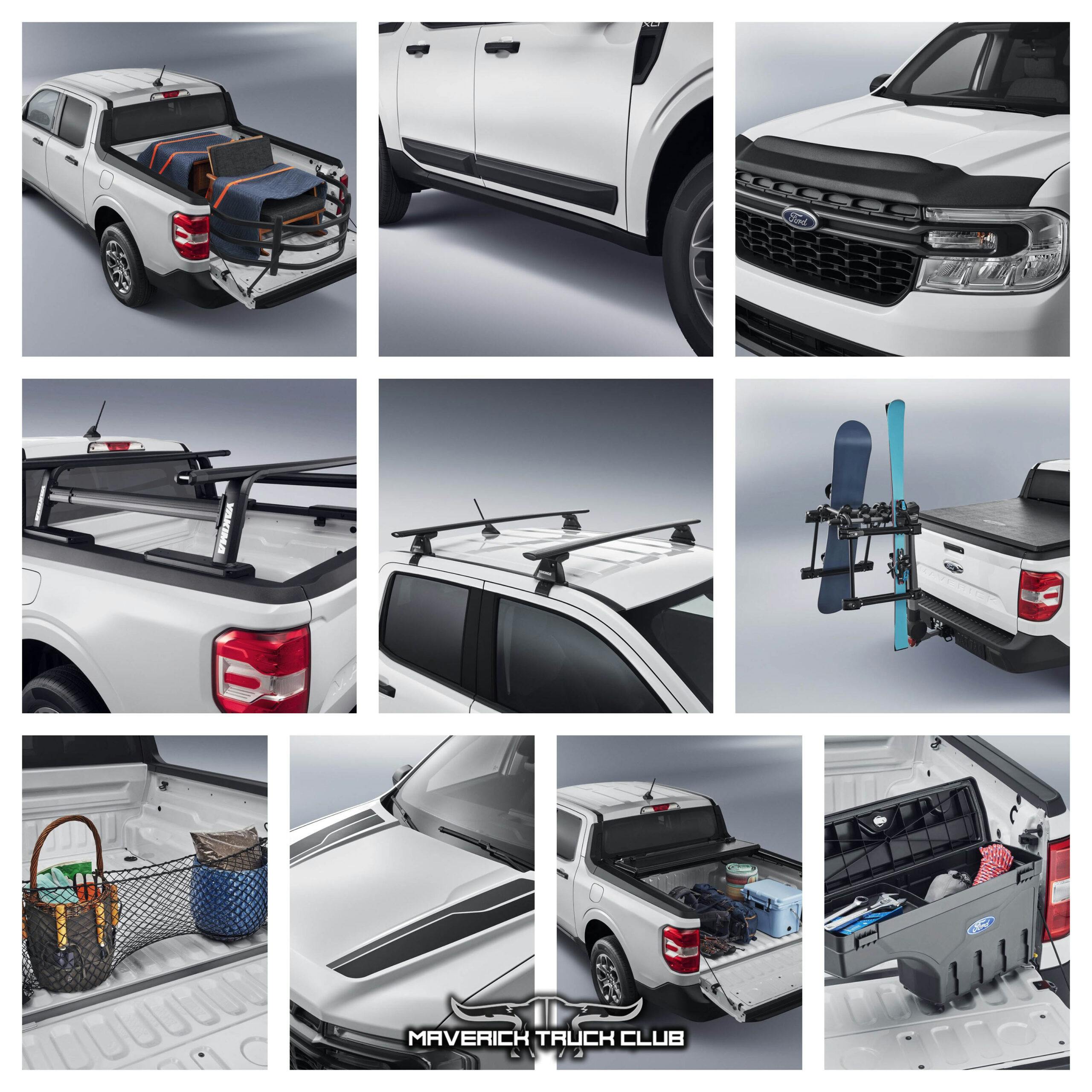 Ford Accessory Upgrades
Ford vehicles offer a wide range of accessory upgrades that can enhance the functionality, style, and convenience of their vehicles. These accessories can vary depending on the specific model and trim level of the Ford vehicle. Here are some common accessory upgrades available for Ford vehicles:
Appearance Upgrades: These accessories are designed to enhance the visual appeal of the vehicle. They may include chrome or body-colored exterior accents, custom grilles, body kits, spoilers, and exterior graphics.
Interior Upgrades: These accessories aim to improve the comfort and convenience of the vehicle's interior. Examples include all-weather floor mats, cargo organizers, seat covers, interior lighting kits, upgraded audio systems, and entertainment systems.
Performance Upgrades: Ford offers performance-oriented accessories to enhance the power, handling, and overall performance of their vehicles. These may include cold air intake systems, performance exhaust systems, suspension upgrades, and performance brakes.
Technology Upgrades: Ford vehicles can be equipped with various technology accessories for improved connectivity, entertainment, and safety. Examples include touchscreen infotainment systems, navigation systems, smartphone integration (such as Apple CarPlay and Android Auto), rear-seat entertainment systems, and advanced safety features like adaptive cruise control and lane-keeping assist.
Towing and Hauling Upgrades: For those who need to tow or carry heavy loads, Ford offers towing and hauling accessories such as trailer hitches, towing mirrors, trailer brake controllers, and bed extenders for pickup trucks.
Utility Upgrades: These accessories are designed to increase the versatility and practicality of the vehicle. Examples include roof racks, cargo carriers, bike racks, ski racks, and bed liners for pickup trucks.
It's worth noting that the availability of specific accessories may vary depending on the model, trim level, and geographic location. For the most accurate and up-to-date information on accessory upgrades for Ford vehicles, it's recommended to visit the official Ford website or consult with Diehl Ford of Sharon.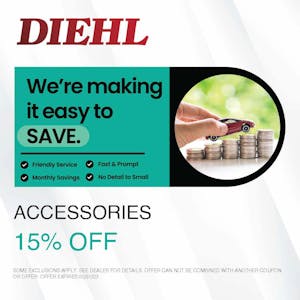 Take Advantage of our offer this month, 15% OFF ACCESSORES until 5/31/23!
Back to Parent Page