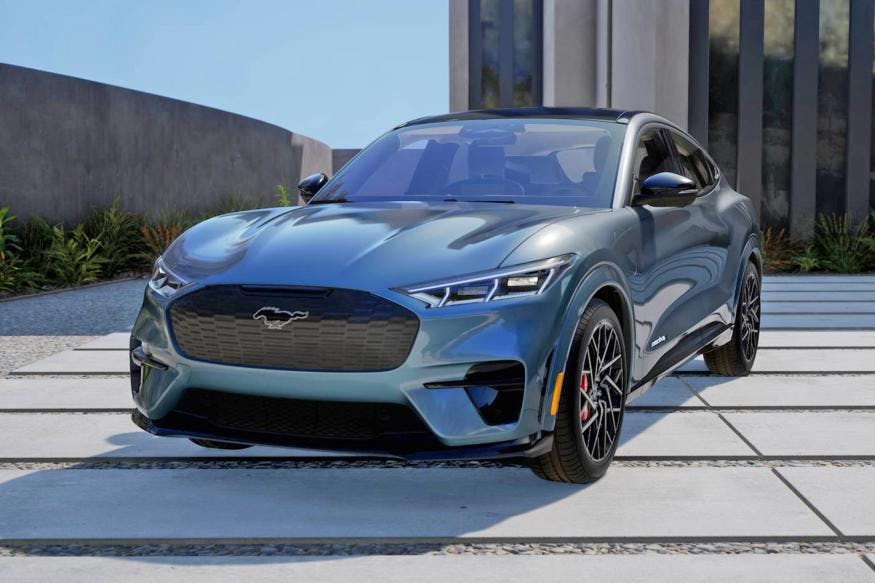 Introducing the Mustang Mach-E: Ford's All-Electric SUV with Mustang DNA
The Mustang Mach-E is an all-electric SUV produced by Ford Motor Company. It was introduced in November 2019 as Ford's first all-electric vehicle to bear the iconic Mustang name. The Mustang Mach-E is designed to combine the performance and style of a traditional Mustang with the benefits of electric power.
The Mach-E features a sleek and aerodynamic design, resembling a crossover SUV with a sporty and aggressive appearance. It incorporates various design elements from the classic Mustang, such as the long-sculpted hood, muscular lines, and tri-bar taillights. The absence of a traditional internal combustion engine allows for a more spacious interior and a front trunk, referred to as the "frunk."
In terms of performance, the Mustang Mach-E offers different powertrain options. It is available with either rear-wheel drive or all-wheel drive, depending on the model. The all-electric powertrain delivers instant torque, providing quick acceleration and a smooth driving experience. The range of the Mach-E varies depending on the battery size and configuration, with options for longer-range versions.
Inside the cabin, the Mustang Mach-E features a modern and tech-focused interior. It includes a large touchscreen infotainment system with Ford's SYNC 4A software, which offers features like navigation, entertainment, and connectivity options. The Mach-E also incorporates advanced driver-assistance systems and safety features, such as adaptive cruise control, lane-keeping assist, and automated emergency braking.
The Mustang Mach-E represents Ford's commitment to electric mobility and its expansion into the electric vehicle market. It aims to provide an appealing option for customers seeking an electric SUV with the performance and heritage associated with the Mustang name.
Back to Parent Page