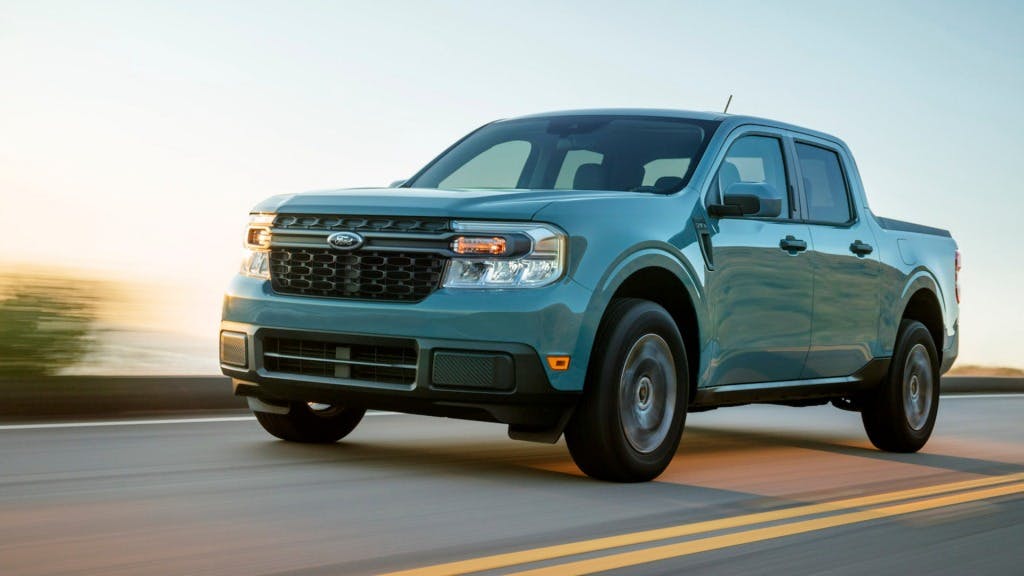 Compact Brilliance: The 2023 Ford Maverick Lariat
In the ever-evolving world of automotive excellence, Ford has once again raised the bar with the upcoming 2023 Ford Maverick Lariat SuperCrew. This compact truck is set to redefine the driving experience, combining versatility, efficiency, and cutting-edge technology in one powerhouse package.
Design and Dimensions
The Maverick Lariat SuperCrew boasts a sleek and modern design that seamlessly blends urban style with rugged capability. Its compact dimensions make it an ideal choice for navigating city streets, while the SuperCrew configuration ensures ample space for both passengers and cargo.
Performance Prowess
Under the hood, the 2023 Maverick Lariat SuperCrew doesn't disappoint. With a range of engine options, including the efficient hybrid powertrain, this compact truck delivers a dynamic driving experience without compromising on fuel efficiency. Whether you're tackling off-road adventures or cruising through city traffic, the Maverick Lariat SuperCrew promises a responsive and exhilarating performance.
Tech-Savvy Interior
Step inside the cabin, and you'll find a technologically advanced interior that caters to both driver and passengers. The infotainment system is equipped with the latest connectivity features, ensuring you stay seamlessly connected on the go. Advanced driver-assistance technologies enhance safety, making every journey in the Maverick Lariat SuperCrew a secure and enjoyable experience.
Customization Options
Ford understands that every driver is unique, and the Maverick Lariat SuperCrew reflects this understanding with a range of customization options. From exterior colors to interior finishes and accessories, you have the freedom to tailor your Maverick to suit your personal style and preferences.
Efficiency and Sustainability
The hybrid variant of the Maverick Lariat SuperCrew takes the spotlight for its impressive fuel efficiency, making it an eco-friendly choice without compromising on power. As the automotive industry embraces a more sustainable future, the Maverick Lariat SuperCrew stands as a testament to Ford's commitment to innovation and environmental responsibility.
In the realm of compact trucks, the 2023 Ford Maverick Lariat SuperCrew stands out as a game-changer. Its blend of performance, technology, and customization options make it a versatile choice for drivers seeking a reliable and efficient companion on the road. As anticipation builds for its release, automotive enthusiasts can look forward to a driving experience that transcends expectations. Get ready to redefine your journey with the upcoming Maverick Lariat SuperCrew – where compact meets capability, and innovation meets excitement.

Diehl Ford of Sharon
November 14, 2023
Back to Parent Page